About Eagle Strategies

Eagle was built with a singular goal in mind:
Partnering with you to address the most important financial events in your life.
Let's face it, you are busy, successful, and you might need some help preparing for the future you dream about, but somehow just never get around to planning for.
I provide independent financial advice and guidance to help you align your values with your account values, taking the time necessary to understand YOU, your background, fiscal philosophy, needs and objectives so that I can help you put your money - and your human capital - to good use, and to provide you with a better Return on Life, not just a better return on your investments
I offer fee-based financial planning and Investment advisory services through Eagle Strategies, LLC, A Registered Investment Adviser, and a variety of life insurance, long term care insurance and annuities through our affiliation with New York Life and other insurance companies; as well as investment products that can help you meet your financial goals.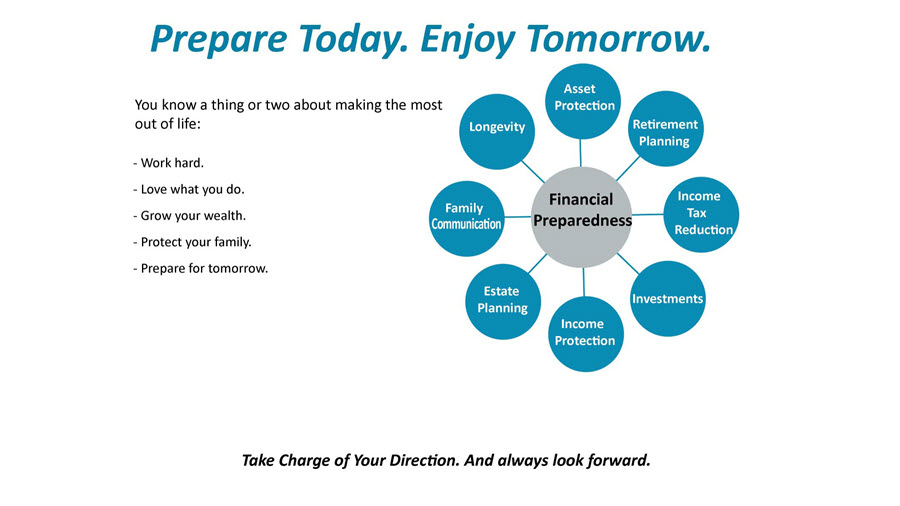 Wealth Management Redefined
At Eagle Strategies LLC we provide customized financial advice and insurance solutions to help you meet your unique financial goals. To better help you build long-term wealth management plans that go beyond investment selection, in 2022 Harris earned the Wealth Management Certified Professional (WMCP®) designation to help you:
Align your financial plans to a lifelong planning process

Create diversified, efficient investment portfolios to meet your financial goals

Analyze tax-efficient strategies when deciding how to invest

Leverage goals-based planning and behavioral finance to your specific needs and personality

Utilize Harris' expertise in portfolio theory, investment tools, tax rules, and sophisticated wealth management strategies
Comprehensive and Integrated Wealth Management Planning
Protection planning – to determine if you, your family, and/or your business is properly protected from premature death, disability, or a long-term care event.
Retirement planning – to educate you about the importance of saving for retirement and the solutions available to help you achieve your retirement goals.
Investment planning – to help you achieve your short or long-term financial goals by customizing solutions based on your individual goals, risk tolerance, and investment time horizon.
Business - Each of the objectives of the entrepreneur's business plan affect aspects of their personal financial plan. Only an integrated approach to personal and business planning can adequately address entrepreneurs and their unique insurance, investment and tax planning challenges.
Estate planning – to address the steps and planning documents you should consider to ensure that your family, your business, and your financial goals are addressed during your life, if incapacitated, and after your death.
For a free Investment Advisory consultation please contact me today!
* Refers to fixed annuity products. Guarantees are backed by the claims-paying ability of the issuer.

At Eagle Strategies we offer an objective, fee-based approach to financial planning,
aligning what you want out of life with your money and resources,
always focused on the enhancement of your well-being, progress, and freedom.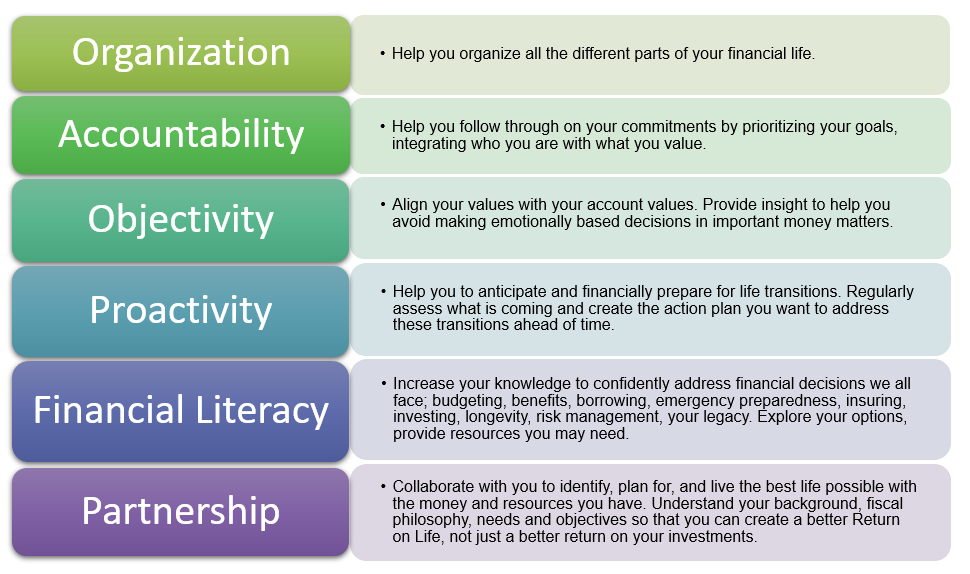 What you value may be more important than what you own.
To follow through on your commitments -- to yourself, your family, and your ideals -- you will want to consider the questions we explore in our exclusive Six Key Areas of capital accumulation and protection planning process: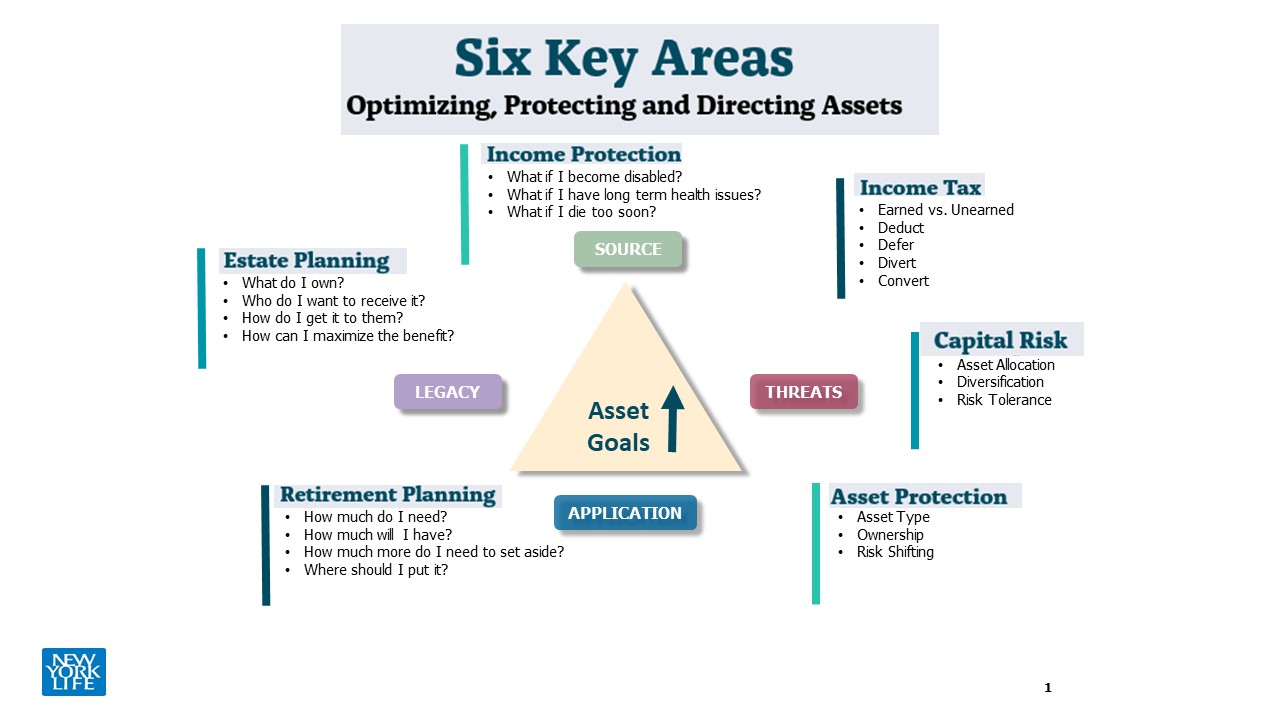 Resources:
"How should Affluent Individuals protect their financial Achievements"
"How should Affluent Families control the value of their legacy over generations?"
"Your Wealth Should Be Aligned"